The Brand
The Grand Trianon (also called the Marble Trianon) and the Petit Trianon are two subsidiaries structures of the Palace of Versailles 17th and 18th centuries , located near the Palace and have a historical relation with its history and evolution.
Trianon Palace represents an architectural masterwork, intimacy, elegance andpleasure.The choice of Trianon as a brand symbolize the higher quality and standards of services. We provide the same to our guests through our first class Hospitality chain of hotels and management services. An elaborate blend  of Emirati culture and French luxury.
TRIANON HOTEL ABU DHABI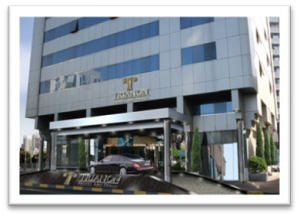 TRIANON Hotel Abu Dhabi has opened its doors recently and it offers the highest standard of hospitality and impeccable personalized service.
Team Trianon – the professional team under the efficient management of Al Yah Hotel Management Est. is passionate about making your stay unique, giving you the feel of Royalty with Simplicity.
Located on Baniyas Street, Opposite Al Mariah Mall, next to the corniche, downtown business disctricts, traditional Arabic Souk, within walking distance from the capital's Energy Complex that houses international Oil & Gas and world's business regional Head offices and shopping Mall, only short drive away from Abu Dhabi National Exhibition and Convention Centre (ADNEC)
Our Guests will experience the warmth of traditional Arabic culture right at the midst of capital city of Abu Dhabi which is the ideal location for your stay